Terry Gonda
out now: a brand new ep to be followed by a new album

in the meantime some photos - info - and reviews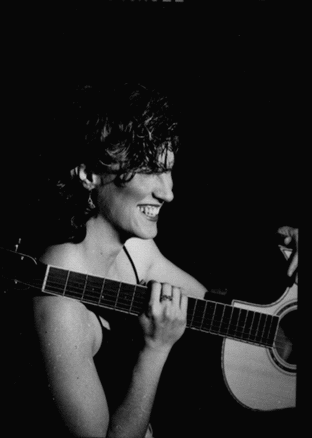 ... "Positively Lucid. Intoxicating!" Brian McCollum Free Press Pop Music Critic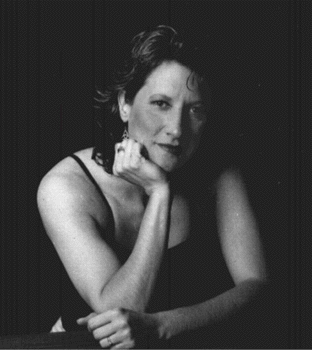 "terry is definitely a standout among the songwriter's here in Detroit" - Matt Watroba, host of WDET's Folks Like Us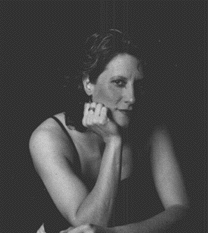 "terry is an expressive, intelligent and truly beautiful artist" - Bob Harris , BBC2 UK Radio DJ.
In January 2000, terry ended a two year sabbatical by participating in the weekend long 15th Annual World Folk Music Association Benefit concert at the Birchmere in Alexandria, VA. along with Tom Chapin, Susan Werner, the Limeliters, Dee Carstenson, Mollie O'Brien, Dave Mallet, Oscar Brand, and several others.
During her time off, terry worked at shaping a distinctive technique, bordering on theatre, which has been called "inspiring" by audience members and performers alike--including Alex Hassilev and Bill Zorn of the legendary Limeliters. With "the voice of an angel", she weaves songs together with poetic fragments; creating thoughtful cohesive themes. Drawing from original and cover material, she often creates mini musical "dramas" in sets ranging from three-song-openers to full shows. Her beautiful voice is backed up by a warmly humourous personality and appealing guitar accompaniment that make for performances the Detroit Free Press describes as "positively lucid" and "intoxicating".
She has been performing in concerts, coffeehouses, and universities for over 14 years in the Midwest, Eastern, and Southern regions. In addition, she has had some acclaim abroad; performing at the 12 Bar Club (London's "Best Music Venue 1995"), live on Bob Harris's BBC Radio Show, and at house concerts in England and Ireland.
Before her sabbatical, terry was a 1996 and 1997 Detroit Music Award Nominee, a 1996 Falcon Ridge Festival Showcase Artist, 1995 Kerrville New Folk Finalist, a 1995 Rocky Mt. Folks Fest Troubadour Finalist, and was selected to participate in Boston's Acoustic Underground competition in 1993 and 1994
Mud and Milk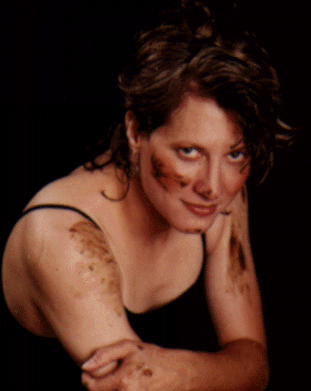 terry's new 4 track EP, Mud and Milk is now released on dubious recordings, and available for UK purchase exclusively through this website. The EP is produced by multi-instrumentalist David Mosher (nominated in this year's Motor City Music Awards as best instrumentalist) and features three of terry's own compositions, along with a cover version of "If I Needed You", on which terry is joined by her father and sister.
terry's showcase set went down a storm at Greenbelt 2000, and she intends to return for perhaps a larger tour in the summer of 2001. More information can be found at her website on http://www.terrygonda.com